Confirm that your Airport adapter is enabled.
Please try a few things things:
Confirm that your Airport adapter is enabled.

Under WiFi Scanner Preferences, if Show Best SSID for Scan Results is checked, then all SSIDs with the same name will be consolidated into one result. Uncheck this item to see all Access Points with the same SSID.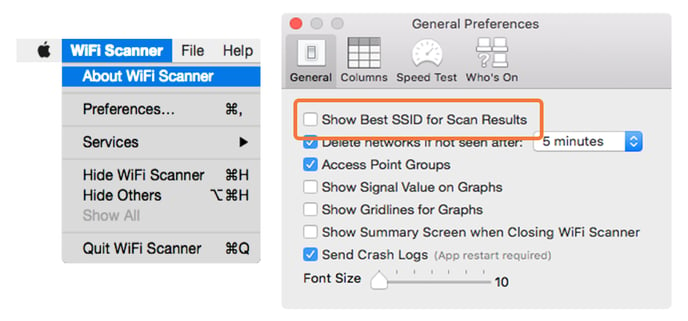 Reboot your Mac

If the above doesn't solve your problems please open a case with support@accessagility.com. Include below in your email.
WiFi Scanner app version and build # from app About WiFi Scanner screen.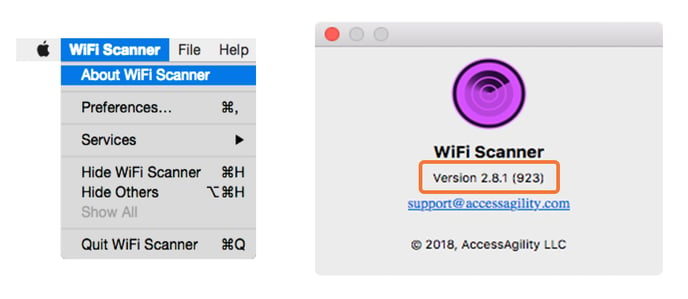 Mac OS version
Mac model
Mac model year


Finally, check your Mac OS Console:

Open the Applications folder
Select the Utilities folder
Select Console
Filter by WiFi Scanner

When your device is connected properly, similar logs should appear:



If there is an arrow on the error codes, please press and expand. Edit -> Copy and Paste information into ticket or screenshot these logs and send the image with the rest of your computer information.